We're planting it up in 2022
January is a good time to start seeds for spring! Now that we've been at the new Chateau for a year we know which spots get the most sun and where to put each plant.  Pooh Bierre has asked that the garden be redesigned to include more napping spots.  Midnight really wanted more grass, and Boo is worried that her Organic Nip won't grow if La Lune keeps rubbing his face on it.  Frosta requested some veggies be grown to lure out mice that she can chase.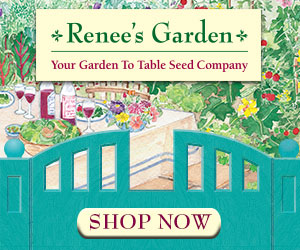 Altogether we started two egg cartons of seeds. We'll be growing Anise, Artichoke, Alyssum, Bee balm, Calendula, Chocolate Flower, Clary Sage, Echinacea, Evening Primrose, Geranium, German Chamomile, Helichrysum, Hyssop, Jojoba, Lemon Balm, Lemongrass, Marjoram, Meadowsweet, Rosemary, Sweet Pea, Thyme, Tobacco, Tomatillos, Tomatoes, and Violas.  
So far the Artichoke, Alyssum, Calendula, Lemon Balm, Helichrysum, Geranium, Tobacco, Tomatoes, Tomatillos, and Violas have sprouted.  We're excited for the rest to sprout.
We've been lacing!  We've made two and a half cat bookmarks.  The orange one got started but not finished. Watch the progress on our YouTube channel or live on our Twitch channel!  The next project will be another cat bookmark, but a different pattern.  We're also working on a pink thistle that will be entered into the county fair this year.  If there is a county fair this year.  There probably will be. This is the second time making this pattern, the first time was just for practice.  Since that pattern requires a buuuuunch of bobbins, the making of that one isn't streamed because there's no room for the camera.
New cat art! Made with 
New kitties at the Shelter! Addie is a sweet older kitty without her tail and is ready for her furever home.  She is about seven years old has a very sweet purrsonality and loves pets!
Teriyaki is a lovely fluffy lady about a year and half years old.  She is another sweet kitty who loves pets and rubs.
Cat Life
Since we've been streaming on Twitch, we've been finding it hard to find time to write blogs.  Instead of doing a weekly blog, we'll be posting one blog a month, and we'll be streaming more lace projects! 
We'll be posting post to our blogs on the last Friday of the month, with updates on lace projects, new kitties at the Shelter, gardening, cat art, and more!
Since we meet with our lace guild on Mondays, we'll be streaming Monday's lace later in the day, at 6pm.  We'll also stream lace making on Thursdays between 12pm-3pm.
The kitties have been into gaming a little later in the evening, so we'll be streaming our gaming starting at around 9pm Mondays and Thursdays.
Watch what we do in 2022 at twitch.tv/catladyb!